The New Science Of Rebranding Services
Rebranding services; Be very careful who you choose. Times have changed drastically. More and more companies are looking to relaunch or update their brands to meet these highly targeted markets' needs.
We have everything you need for a successful rebranding. The links above are a tiny part of all the services we offer.
While the promise of micro-targeting is alluring, the rebranding services needed and offered demanded an overhaul.
We updated all our services to reflect these new opportunities. If you agree with this, contact us right now.
As a complete rebranding company, Stealing Share offers a complete list of rebranding services; rebrand naming, rebranding architecture, competitive analyses, primary research, rebranding strategic development, brand audits, design services, consulting, project management, employee training, advertising agency briefing, roll out, everything you could need.
Because The Market Changes In A Heartbeat. And Then It Changes Again.
The elements may look the same. We didn't change the names. We still have creative design, market research, and brand strategy as part of our services. But the DNA in all of them has changed.
How do you start a rebranding process? Is rebranding a good idea? Are their issues? We have anticipated them. As a result, we reevaluate marketing and rebranding positioning in the crucible of right now.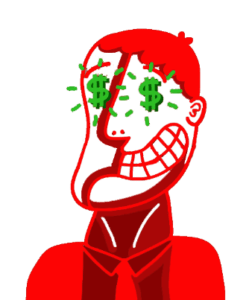 Your advertising agency and brand design company are interested in retaining your business. Because they are a vendor, they make things. And they don't challenge your assumptions, and they don't push you.
You need a push today. As a result, your rebranding message and new positioning must be all about the customer.
So, don't fall into the inside-out marketing and brand messaging trap. We wield all the rebranding services necessary for a successful rebrand.
We are a rogue rebranding company. We never start with the rebranding syndrome trap. Others begin with what they believe to be true about themselves, not Stealing Share. We start by looking from the outside in. What we think or believe is immaterial. What matters is what the customer thinks, feels, and believes.
Markets Change, As Have Our Rebranding Services
Doctors should never diagnose and treat themselves. Never.
There must be an objective diagnosis—a specialist armed with the latest treatments. Likewise, subjective-based rebranding and marketing are the same mistakes. Because it defends the status quo and finds ways to reinforce what you have always done. Do you know where that gets you?
Rebranding To Win Requires Boldness
We dissect the brand before we put it back together again. A successful rebranding must preserve the elements that work and knit together a modern narrative that lifts your brand to new heights.
Rebranding science is a fragile undertaking. You must have the watchmaker's precision and the scientist's focus.
Our full complement of rebranding services combines those two needed attributes. Anything lost in the rebranding translation is a waste of equity.
And every single syllable of a new meaning we carefully crafted. The micro-targeting in a successful marketing strategy today demands precision.
Too much is a waste of scarce resources. And, the opportunity is squandered.
At Stealing Share, all our divisions work closely together. We can't afford any extraneous and wasteful activity.
Neither can you, and neither can your rebrand project. But, there can be a downside to a Stealing Share rebranding project.
So we warn you. Because we are not everyone's brand of beer. We are objective. And we are blunt.
We will guide your strategy to steal market share because we have our finger on the customer's rapidly changing pulse. That change is why you are looking to rebrand.
To increase preference, deepen margins, and protect the marketing high ground. We believe rebranding without the goals is a waste of your money.
And we have a proven rebranding process. We go into the field and find out what is emotionally authentic. We dissect the competition, the landscape, and you.
Hold us to a higher standard. What we create grabs your customers in the gut, so you steal market share.
It's dynamic rebranding and all the rebranding services you could need in one finely tuned home. The results are real game changers that grab hidden opportunities and rip down the barriers to your success.