Stealing Share's Branding Consultants & Experts
Our branding consultants, experts, and strategists don't have any crap in them. They are experienced and have no time to waste.
But they work at Stealing Share, which says more about them than any resume. It says our branding consultants are aggressive and focused. And it says they get right to the point. Cutting through all the political crap. And personal idiosyncrasies that are in the way of change and winning. Here are some short bios on them.
Tom Dougherty, CEO, Founder, and Head of Branding Consultants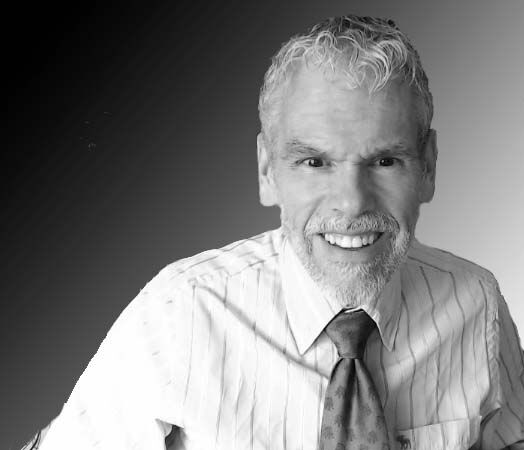 Tom Dougherty, founder and the most senior of our branding consultants. He started his career in Saudi Arabia working for Saatchi & Saatchi International.
His manager at the time referred to Tom as an "instinctive marketing genius." And Tom demonstrated that. He worked on Saudi American Bank, Ariel Detergent, Ulay, Pampers, Mr. Proper, Vicks, Toyota, and many other P&G brands throughout the Middle East and Northern Africa.
Tom returned to the US, where he worked for brand agencies in New York, New Jersey, North Carolina, and Washington, DC.
Tom is the former President of the largest agency in Philadelphia—one of global companies' top branding consultants and strategic brand experts.
Tom launched Stealing Share in 2001.
He has developed brands for Hamilton Beach, Kimberly Clark, AirHealth, American Fidelity, Beth Page Credit Union, Biomimetic, Biscuitville, Blue Rhino, Cameron Enterprises, Coldwell Banker, Community First Credit Union, COSAN, Covereys, EACTS, EPI-Sense, Fairmont Hotels, Fat Tire, Ferrell Gas, First Fidelity Bank, Freightliner, Genesis Healthcare, GlenGuard, Great Expressions, Hitachi, Homewood Suites (by Hilton), Integra Life Sciences, Lexus, McCormick, Medtronic, NECO (New England College of Optometry), New Belgium Brewing, Orlando Health (Hospitals), OrthogenRX, Paragon 28, ProAssurance, Procter & Gamble, Ringler Associates, Sabian, Santander, Skye Air Purifiers, St Jude Medical, TelWorx, Tetley Tea, Trivantage, TruClear (of Medtronic), Wearwell, and Wright Medical to name a few.
Tom leads our branding consultants. And still leads many of our brand projects; he is not a figurehead. We have no room for any.
JoAnne Cross, President Resultant Research,Branding Consultant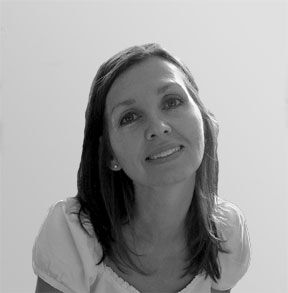 JoAnne's knack for understanding what brand research can achieve changes everything. It set our world upside down. With a degree in Sociology, she is our research head and also one of our branding consultants. As a brand anthropologist, she designs qualitative and quantitative research to uncover ideas that drive brand preference.
She focuses our research on flaying the belief systems. Systems that control purchasing behaviors. So, to create preference, social and psychological forces are used. JoAnne works closely with the Stealing Share brand consultants and all the creative staff.
Once a brand finds an opportunity in the research, JoAnne ensures it is reflected in everything Stealing Share does. As a branding consultant, she holds everyone's feet to the fire.
Randall Jones, Executive Creative Director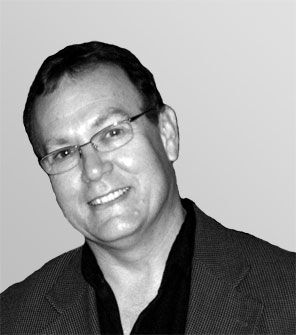 An award-winning graphic designer, art director, writer, branding consultant, and creative director, Ran has impeccable taste.
Not only is he smart, but He is also one of those rare talents that started his career thinking visually and fused that to thinking strategically.
Finding a creative director who is also a branding consultant is rare. But at Stealing Share, branding is what we are all about. You can't work here if you don't get it.
When something is great, Ran says, "It's desperate." We live for those moments.
Ran has worked in New York, Philadelphia, and Princeton, holding senior and executive creative positions at some of the most prominent branding, advertising agencies, and world-class graphic design firms.
Stealing Share has had him since the beginning. Ran and Tom worked together when they were both in Philadelphia. Their collaboration as branding consultants now goes back almost 30 years.
He created original brands and strategic campaigns for WHYY (Philadelphia PBS Affiliate), Wright Medical, Genesis, and PowerPack. He built Biomimetic, Integra Life Sciences, Delaware Tourism, Janney Montgomery Scott, First Financial Bank, ProAssurance, St. Jude Medical, and Sovereign Bank. He's also created brand work for Black & Decker, The Philadelphia Opera Company, DuPont, Union Station Washington, DC, and the Delaware Lottery.
He is a member of Stealing Share's team of brand consultants. And runs all our creatives. He has the final word on ALL creative executions.
Randall Jones is the best in the world because he turns strategies into brilliant creative. Don't let his dignified, soft-spoken, and quiet demeanor fool you. Ran Jones is fierce. You can email Ran at ranj@stealingshare.com.